Coke Users Run Countries, Farmers Get Killed Growing It – Massacre Of Farmers In Colombia
By Dark Politricks
Abby Matin
On October 5, 2017, police opened fire on unarmed farmers in Tumaco, Colombia.
Eight were killed, with dozens more shot. The massacre was part of a crackdown on coca farmers in the "War On Drugs" despite an agreement for crop substitution–and amidst new threats from Trump, ordering the government to use more force or face consequences.
The Empire Files goes on-the-ground to investigate the massacre, interviewing witnesses and casualties. Abby Martin visits recently-destroyed farms, uses hidden cameras to confront soldiers about the operations, and explores the context of such a killing less than a year after the historic peace deal ending the country's 53-year civil war.
Remember these are very poor farmers living in the middle of the Jungle rain forest growing coca, which can be turned into cocaine because they need to feed their families. Just like the "Taliban" do with Opium in Afghanistan.
There was a deal with the rebels FARC who were fighting the Colombian government forces and USA (obviously), to slowly replace their coca crop with other sustainable crops that would earn them money. However Government action like this just goes to show how they really treat the poor farmers – no Narco's and Pablo Escobar to protect them now.
Let's just remember who uses cocaine.
Most of it is transported to the USA, or over to Africa and then into Europe. The Cartels even used to have a submarine to get past detection ships.
And who does these drugs apart from Wolf from Wall St banksters and corporate chiefs who think they are untouchable?
Well mostly white kids from the suburbs who drive into the inner cities and buy off poorer black runners who if caught get more time in prison than the kids buying the drug.
Remember the Contra scandal?
And the invasion of Panama and General Noriega, their "middle man", who got a bit feisty with ex CIA chief, co-conspirator with the death of JFK and President of the USA. They invaded the country blasted loud music outside HQ for days on end (Abu Girab…..). They captured him and then took him back to the USA to a prison to spend the next 30 years (reduced from 40).
Ronald Reagan lied to the American people (something Republicans seem to forget), about selling weapons to the Iranians in return for hostages. The GOP also seem to forget Lieutenant Colonel Oliver North, who took the rap for the debacle.
The scandal was as an operation to free seven American hostages being held in Lebanon by Hezbollah who have ties with Iran. The plan was to allow Israel to sell weapons to Iran (I thought they were at nuclear stand-off – times change don't they), and then the United States would resupply Israel and receive the Israeli payment.
Lieutenant Colonel Oliver North of the National Security Council in late 1985 diverted a portion of the proceeds from the weapon sales to fund anti-Sandinista fighters, known as Contras, against the socialist government of Nicaragua, who the CIA were other throwing.
The Empire doesn't like socialists (or commies as they cannot tell the difference or realise they have many socialist programs in the USA like roads, police, Medicare, social security etc).
You should head over to madcowprod where Daniel Hopsicker will reveal the real story of Barry Seal, the CIA pilot who flew guns down to the Sandinista's and flew back coke. In one apparent photo Barry took when landing at Mena airport in Arkansas.
This was one of the reasons Bill Clinton was allowed to be President after George Bush, for letting the CIA use his state to import drugs.
Barry Seal was shot one night supposedly by Colombians, however on the same night a number of Pablo Escobar's top men were killed as well leading suspicion that it was a CIA hit due to Barry supposedly having a secret photo of George and Jeb Bush picking up their own stash of coke from the airport.
When they searched his body they found a phone number, which was the direct line to then Vice President George Bush. Funny how people carry the phone number of the 2nd leader of the country around with them.
So George W Bush is an admitted cocaine user "before he found God", meaning, after being caught.
Bill Clinton not only helped dump crack cocaine into Los Angles with "Freeway" Rick Ross being their salesman and their tip offs whenever they knew a police raid was coming. This was the reason he kept his stash and crack houses by freeways, for easy escape.
He made over a million dollars a day from CIA help and caused a crack epidemic across the country with the birth of crack babies. Put in boxes and sucking tubes with crack smoke so that they get their fix.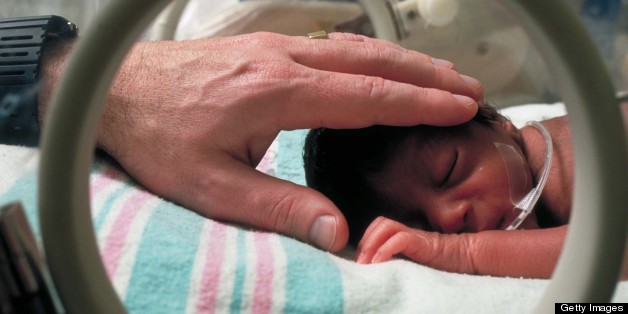 Crack Baby getting his fix
The investigator into this crack epidemic was Gary Webb, who wrote the Dark Alliance series into the crack story. It went viral and made the LA black community try to take the government to court before being stopped on grounds of national security.
Gary Webb was found dead, the coroner ruled it a suicide despite the two shots to the head.
A lot of people during the Clinton's were ruled suicides despite being shot twice in the head or cutting it off with Samurai swords.
No-one messed with the President and his vindictive money grabbing, hypocritical and sour wife who just cannot let it go that Russia did NOT hack her DNC servers otherwise they would have let the FBI look at them.
You just have to wonder about the four dead DNC staff members including probable WikiLeaks supplier of DNC corruption data, Seth Rich, in a month.

4 DNC members dead within a month…
Oh and then Obama did cocaine and smoked dope (and inhaled), so many of our leaders are responsible for this massacre in the first place.
I am sure we will find out Donald Trump took so many Ludes and Xanax in the 80's it's scrambled his brains which is why he talks like a five year old.
So follow Abby Martin and the  Empire Files and learn what your Empire is doing instead of shouting out of cars "USA USA USA".
FOLLOW // @EmpireFiles // @AbbyMartin // @telesurenglish
LIKE // facebook.com/TheEmpireFiles
Watch the documentary on The Empire Files by Abby Matin, at YouTube.
By Dark Politricks
©2017 Dark Politricks